News
Adventure. Travel. Race.
#meow

Tiger Mountain is awesome. Located about half hour East of Seattle, at the base of Snoqualmie Pass, it's an awesome riding destination, especially with Tokul and Exit 27 nearby. Most of the time, our visits go a little something like this: shred, eat, shred, eat. And by eat, I mean wander Pike Place Market and sample all the goodies: Piroshki's, the Original Starbucks, Beecher's cheese, the Fish Mongers, and more!

About Tiger....It's got a pump track trail, a twisty turny jumpy trail, a slow rooty-techy trail, a new super-fast tech trail, and the famous Predator, a loamy-ish fun perfect grade to let-er-go, DH trail. The Evergreen Mountain Bike Alliance is forever building here, so it seems every year there is a new trail.

​We were particularly excited about this race as Nick's dad had flown out from Tennessee to visit, as well as watch us race. Nick grew up racing BMX, traveling the world, and winning Nationals at 5 years old. His dad hadn't seen him race mountain bikes in years, so we were especially excited!

The Cascadia Dirt Cup chose Tiger Mountain as the location for the Finals of their series. In our non-typical fashion, we woke up at a decent time, and mosied northward to Tiger mid-day to get in a practice lap or two on the new trail and Predator. We had ridden Tiger a few times over the summer, and felt that while we didn't know trail "details", we knew enough to skip practice on those three stages and save our legs. Always looking for that balance between practice and race-day.... with one flat for Nick and one for me by the end of practice, we took to making some bike adjustments late into the evening. Thankfully my Easton Arc 27 rims are super strong, and I didn't need to toss on my spares wheels (go Easton!).

Race day came and of course, so did the rain! And when it rains, it pours..... we started our first transfer in the rain, and ended our last stage in the rain. It was so wet and dark, it was nearly impossible to wear any eye-protection. By stage two, most of us chose no eye-wear -- a little scary with all the mud!

Did I mention it was really dark and wet? Made for some fun slip n slide moments, as well as made you question your decision to even wear a rain jacket. SO FUN.



After a few hours or riding in the rain, we came to our last CDC Stage of the year: Predator. The most FUN, awesome, slippery, RAD trail of the CDC Series! The off-camber rooty sections were especially challenging in the wet and muddy, but all the same: AWESOME. Predator is one of my favorite trails, period.

Like clockwork, the rain stopped AFTER we had changed into dry clothes, just in time for awards. I rode away with the "W" for the weekend, as well as the overall series. Nick found some slippery spots throughout the day, however, took the win for the series as well. It's a great weekend to be a Hardin!

Pinkbike Coverage:www.pinkbike.com/news/cascadia-dirt-cup-finals-tiger-mountain-race-report-2016.html

Until next year CDC! Special thanks to the organizers and the many many volunteers who made such a great series what it was. We will be back next year!

Kim Hardin
Powered by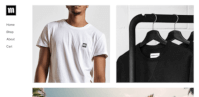 Create your own unique website with customizable templates.