News
Adventure. Travel. Race.
There's something special about racing at home: backyard trails, known traction, familiar faces, waking up in your own bed, and a garage full of spares ... thank you, Cascadia Dirt Cup! This last weekend was our first two stateside races after EWS 1 & 2 in South America, and let me just say it was nice to have our introduction to stateside racing be at home.

We were blessed with rain the days leading up to the event, making for perfectly tacky trails -- a refreshing change from the typical dust ball-bearings that we are so accustomed to seeing at the beginning of each and every summer.


Photo: Colin Meagher​

Each day was a separate race, hence the name, CDC Duex-Duro. Unlike most CDC races, the event was one large climb, followed by multiple descending stages, totaling about 20 miles and 4,600 ft of climbing a day.

Day one had us climb from the bottom, and routed us down Upper Dirtsurfer to the creek (Stage 1), from the peak after the creek to the bottom of Dirtsurfer (Stage 2), Hidden through 130 (Stage 3), and Bad Motor Scooter, GP and Toilet Bowl (Stage 4). Day 2 climbed us from the bottom once again, up to the Top of the World to then descend through the Baby-Heads, Hidden and Borderline (Stage 1), across to Antoine's (Stage 2), Mitchell Ridge (Stage 3), and Kleeway (Stage 4), one of my favorite jump-line trails named in honor of HRATS legend, Matt Klee, and the home-base for hecklers for this year's race.

Both Saturday and Sunday, Nick and I managed to take the win -- (even though Nick had a busted derailliuer and only three gears!)! T'was a great weekend to be a Hardin!

​

Cheers to the Cascadia Dirt Cup to giving back $8,000.00 to our local trail alliance!

Click the link below for Pinkbike coverage of the event:

http://www.pinkbike.com/news/cascadia-dirt-cup-deux-duro-hood-river-or--race-report-2016.html

Photo: Colin Meagher

Photo: Colin Meagher

It's not every day, you get to stand on the top box of the podium with your husband... <3
Powered by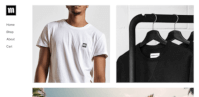 Create your own unique website with customizable templates.