News
Adventure. Travel. Race.
First things first, I love toying with performance and nutrition. When the opportunity presented itself to try out an altitude tent for this year's EWS Colorado at Snowmass, we jumped on it.

Let me tell you... .there's something exhilarating, and awesome, yet horrible about sleeping in an altitude tent. The first night was HOT, the second night tolerable. The third night, I think it was raining when we woke up only 90 minutes after entering -- and I'm pretty sure the rain was condensation. We continued to was up on the hour. The fourth night, I thought I was going to pass out and fell back asleep with my head out the tent. The fifth night, I duct taped the A/C unit to the condenser, bought 6 battery powered hanging fans, and a 20" box fan -- it was finally cool in the tent, but clammy and uncomfortable. The next night I bailed. Then we got ballsy, amidst our insomnia, and sealed ourselves in for two more nights, right before a decidedly last minute race, the CDC Round 3 in Yacolt, WA. Seems like a good idea, right?

We woke the morning of at 8,000ft (According to our tent specifications), and zombie-drove our way to the event. A week of little to no-sleep at altitude was killing me slowly --

Yacolt, WA is a gem of a place, with the Cold Creek Trail Network located at it's heart. The Cold Creek MTB Alliance is hard at work opening new trails, whilst keeping the existing ones rad. Known for their aptly named, Trillium trail, this event was sure to be a thrill!

Five stages of radness were planned for the day: a new section on Tarbell, Cold Creek x 2, and Trillium. Rain was looming in the distance, but never came, making for tacky trails, and perfect weather.

I learned five things this day:

1) Thrillium is always, always FUN

2) Singing with friends on transfers is the only way to go
3) Derailliuers are important, but not always needed
4) Salt tabs dissolve in pockets when it's sprinkling rain..
5)

Learning to use an altitude tent for the first time only days before a race is a bad idea

Regardless, we had a blast riding some of our favorite trails, saw our amazing bike-racing family, and definitely set ourselves up for some good sleep! Off to Colorado in a week!

PInkbike Race Report: www.pinkbike.com/news/cascadia-dirt-cup-round-three-yacolt-burn-race-report-2016.html
Pinkbike Report #2: www.pinkbike.com/news/race-report-cascadia-dirt-cup-round-3-yacolt-burn-2015.html

​Kim Hardin
Powered by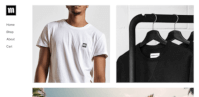 Create your own unique website with customizable templates.