News
Adventure. Travel. Race.
When you fly with your bike, you're flying with one of your most prized possessions. You don't know who is going to be handling your bike, nor how many times it may be dropped off the baggage cart. Bikes need serious protection when in the big tin bird, and Dakine has you covered.

The bag itself is

51 x 30 x 12.5 in, made of a tough Nylon fabric, and EPA Foam, and folds in half for storage. It fits road, mountain and DH bikes -- both 27.5" and 29". While most bags have one handle, wheels and sit vertically (EVOC, etc), Dakine has two handles, wheels and sits horizontally. This makes for easier one-handed bag-driving, as well as greater stability as your taking tight turns throughout the airport. Not to mention, it's easier to drag it over rough terrain: gravel, grass, etc.

While most bike bags only have room for your bike and a few odds and ends, I'm able to fit everything but the kitchen sink (full face & half-shell helmets, pack, spare parts, sleeping bag and pad + much more), and still keep it under 70lbs (overweight limit for most airlines).

First, remove your front wheel, and put it into the handy wheel-sleeve provided with the bag, rotors in the fancy foam surround. You may choose to take your rotors off. Put the wheel sleeve in the bike bag, velcro-ed into position.

Second: Put your fork in the provided sleeve, take your bars off, and slip the rear end of your bike into the provided sleeve. Then, slip your bike into the bike bag, and affix your bars to your frame.

Tips:
1. Lower your seat completely.
2. Take off your rear derailliuer, and zip-tie it between your rear chainstays for protection.
3. Put "chocks" between your pads on F & R Brake Calipers to avoid the need for a brake bleed upon arrival.
4. Deflate your tires slightly to give a little more room when packing.
5. No need to take the air our of your fork or shock.


Third: Put your rear wheel in the other wheel-sleeve provided, and place it in the bag, sandwiching the frame between wheels. Secure the straps, and pack your helmet, bag, and spare parts around the frame. Once packed, items are secure, and don't shift around.


VOILA! You're bike is ready for take-off!

All in all, the Dakine bag provides great bike protection for travelers, and is quick to pack, as well as stable and maneuverable at the airport. If you're looking for the best in protection and storage, Dakine's new bike bag is worth a look!

​Kim Hardin

Powered by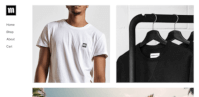 Create your own unique website with customizable templates.