News
Adventure. Travel. Race.
"Some place warm, a place where the beer flows like wine, where beautiful women instinctively flock like the salmon of Capistrano. I'm talking about a little place called Aspen," Dumb and Dumber.

When I first heard the stateside EWS was at this little place called Aspen (+ Snowmass), I was stoked! I'd never been before, and only heard good things of the area, especially the new trails that we heard were getting built just for the EWS.

We left Hood River bright and early, arriving to Denver, CO just in time to meet up with our friend, Matt Patterson, and claim our Turo rental car.

​(If you haven't heard of Turo, you should check it out--private parties rent their care. Super cheap, super easy. Think bike racks, too!)


Once we arrived in Snowmass, we rallied to registration and built bikes late into the night. Brake rotors made it this time- yes!! Two days of solid practice, all lift-serve felt like a piece of cake, compared to South America.

​

If I remember right....

Day 1:

Stage 1: Snowmass, top-to-bottom: bike-park bermy, to tall grass and aspen trees, creeky runout

Stage 2: Buttermilk, top-to-bottom: Tall grass, swoopy through trees, more scary, sketchy tall grass and blind corners

Stage 3: RAD stage! Aspen, Top-to-bottom: Off camber woods, swoopy field, tight steep switchbacks, fire road, fresh cut open grassy.

Day 2:

Stage 4: Snowmass: Fun, Quick steep, grassy!

Stage 5:

Snowmass: Fresh-cut grassy GS turns

Stage 6: Snowmass: Super rad, steepest stage. Three fun drops.

Fun Fact:

I do remember that whenever I saw a gondola above, it usually meant there was a hard 90 degree turn coming up. Who knows if that will be the same next year.

Anyway, back to the story...

Race day #1 came, and so did my legs. I've never felt completely and utterly gassed, just sitting at the start line. I was exhausted -- thanks altitude! With that said, I had a blast! As usual, the company was amazing (Love you Teal!), and the trails were awesome. Transfers weren't bad at all, and the last stage of each day sent you giggling all the way back to the house.

Day 2 was a little shorter of a day, with a top to bottom stage at Snowmass, followed by two more shorter stages also at Snowmass. Unfortunately, the final stage was cancelled for females, out of respect, as a result of a rider down. I was excited to see how I would fair on a stage that I thought fit my style a little better -- will have to wait until next year.


, I gave it my all for the weekend, and came out mid-pack, slightly disappointed, however, having learnt a lot from the weekend.

1. Don't mess around with an altitude tent. Instead, get to the event as close as possible to race day, and leave as soon as you can.

2. Thunderstorms can happen at any time.

3. Colorado = 29'r zone

4. I need to practice riding in tall grass w/ blind corners.

Pinkbike, practice

:

http://www.pinkbike.com/news/two-halves.htmlPinkbike, Day 1: http://www.pinkbike.com/news/ews-aspen-day-1.htmlPinkbike, Race: http://www.pinkbike.com/news/the-boss-ews-round-5-aspen-snowmass-usa-2016.html

​

Until next year, Snowmass!

​Kim
Powered by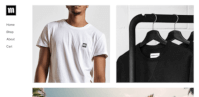 Create your own unique website with customizable templates.