News
Adventure. Travel. Race.
The Transcascadia is quickly becoming THE race.

It's an experience like no other: you're picked up and driven by bus with all your friends to some place in the woods you know nothing about, where hot showers and a gourmet chef are waiting for you (Chris Dimino of Chris King to be exact!).

You're allowed a backpack, a rubbermaid, and a spare wheel set.

You spend the next four days camping, hanging out by the fire at night, dining on gourmet food, and riding the best trails the PNW has to offer, all with your closest of friends, old and new. This doesn't sound like you typical race does it?

Each day is a whirlwind of trails.

Over 4 days of blind enduro racing (25-ish stages), the Modus Group takes you on the best trails the PNW has to offer: rugged fresh-cut loam, techy switchbacks, steep gravely chutes, lush-greenery lined tracks, and more.

This year, for the first two days, we stayed in the same location: Lake Timpanogas. Days 3 and 4, each night, camp moved: into Oakridge, then to McKenzie Bridge. Each evening, we were given cards on which we were told what the stages were for the next day, along with elevation profile, and stage mileage. All stages were blind, meaning we had no idea what we were rolling into as we dropped into each stage.

We experienced at least 4 trails a day, all RAD. You might be shuttled to the top, or you might climb you way to the top. In most cases, we were shuttled in order to maximize trail time. Not to mention in Oakridge, one climb transfer would eat up most of the time in the day, and make it difficult to see as much terrain. This race has the potential to be a logistical nightmare, but the fellas once again pulled it off without a hitch! (Are you getting a feel of how rad this race is? Good, cuz it's awesome!)

Day 1 : Lake Timpanogas (5 stages)
Day 2: Lake Timpanogas, MF Willamette, Moon Point, Larison Rock (6 total stages)
Day 3: Lawler (2 stages), Eula (1 stage), Grasshopper (1 stage)
Day 4: O'Leary (1 long stage), King Castle (1 stage)

All aboard, everyone! (Photo: Kevin Walsh)

Cool kids on the bus....

(Photo: Paris Gore)

Let the Party Begin!

(Photo: Kevin Walsh)

Camping at TImpanogas Lake, Days 1 & 2

Fresh Wild Caught Salmon, thanks Chris King!

Up, up and up on Day 1 (Photo: Paris Gore)

Bekah Rottenberg sending the "Hot Line" on Day 2, Timpanogas (Photo: Paris Gore)

---

Long, lost Hood River ladies: Bekah, myself and Carolynn Romaine (Photo: Pete O.)

Somewhere on Day 4, I think? (Photo: ?)

Waiting for Stage 3, Day 2: Bekah Rottenberg

Day 1, Stage 1 (Photo: Paris Gore)
Powered by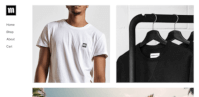 Create your own unique website with customizable templates.